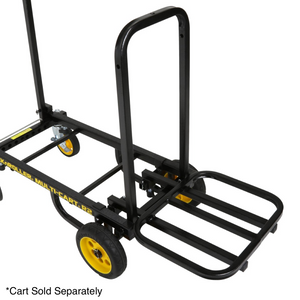 The Rock-n-Roller® R2 Multi-Cart® Extension Rack instantly attaches/detaches to either end of the R2 increasing cubic cargo capacity by approximately 20%. Great for carrying odd shaped, hard-to-stack gear and saving that one extra trip to the car. Sturdy powder-coated steel tube frame.

Platform Dimensions: 12.5" x 10.5"
Full Dimensions: 12.5" x 15" x 3.5"
Weight: 4 lbs
Fits R2RT and R2G only.
*Cart Sold Separately