Description

More

Features

Specs

PA Powered Speaker Accessories
Go Smaller, Lighter, Louder
The days of sacrificing sound system power and performance for portability are over. The JBL EON ONE Compact packs a professional-grade speaker, a full-featured 4-channel mixer and Bluetooth control into our most compact battery-powered PA, weighing in at just 17.6 pounds.
Sound your best in seconds with premium effects and presets that you can customize right on your phone or tablet using the JBL EON ONE Compact Control app—no engineer needed. Presenters, fitness instructors and emcees will appreciate EON ONE Compact's ducking feature, which lowers background music volume when speech input is detected. Peer-to-peer Bluetooth lets you broadcast music playback.
And with the EON ONE Compact's tool-free, swappable 12-hour (max) battery, you'll keep the party going long after the sun goes down. Whether you're a singer/songwriter, DJ, presenter, fitness instructor, or you just want to enjoy amazing sound on the go, get ready to #PlayAnywhere with JBL EON ONE Compact.
Professional Performance In a Small Package
Highest-in-class max SPL of 112dB and best-in-class bass response of 37.5Hz in an ultra-compact package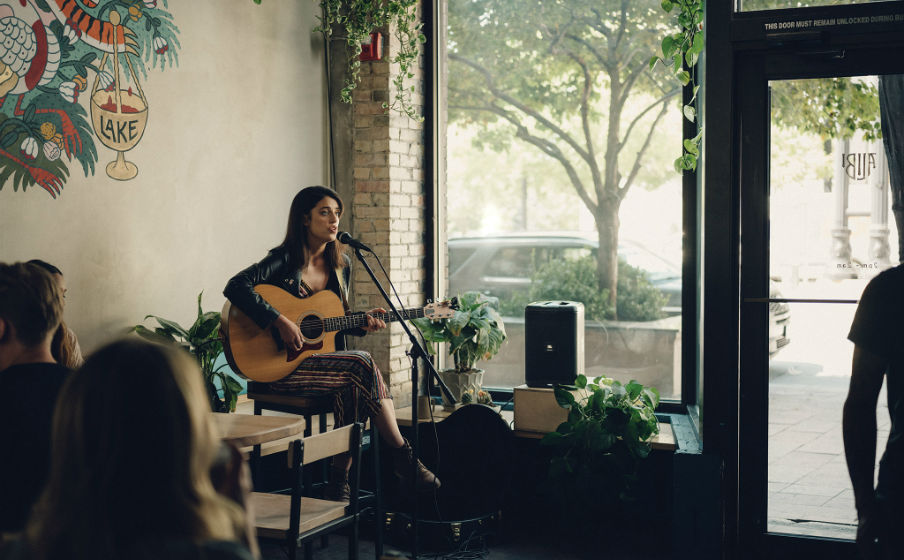 Bluetooth® Audio Streaming and Control
Pair a Bluetooth device for audio streaming to and DSP control of up to four units using the JBL EON Control app, available for iOS® and Android™ devices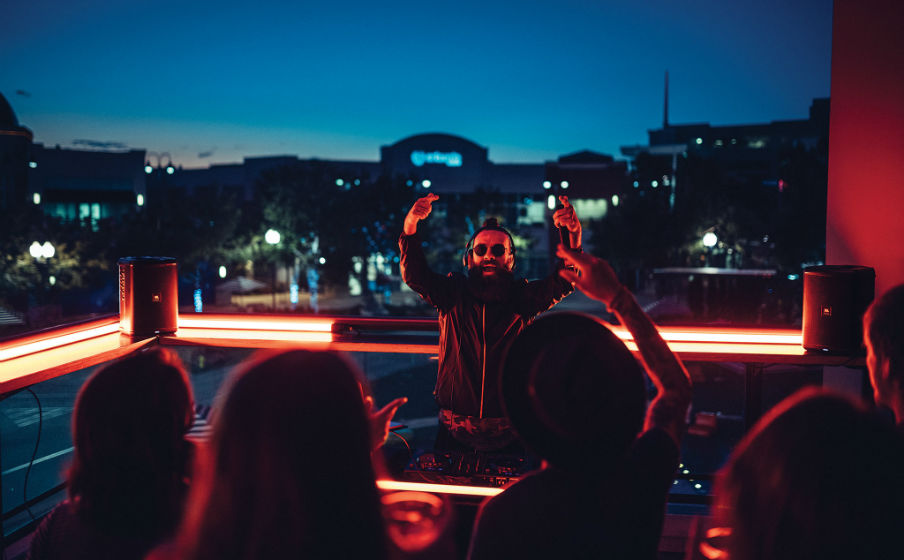 Full-Featured Digital Mixing
Full-featured 4-channel digital mixer with pro preamps, a dedicated guitar input, phantom power, built-in Lexicon and dbx effects, music ducking, EQ and more.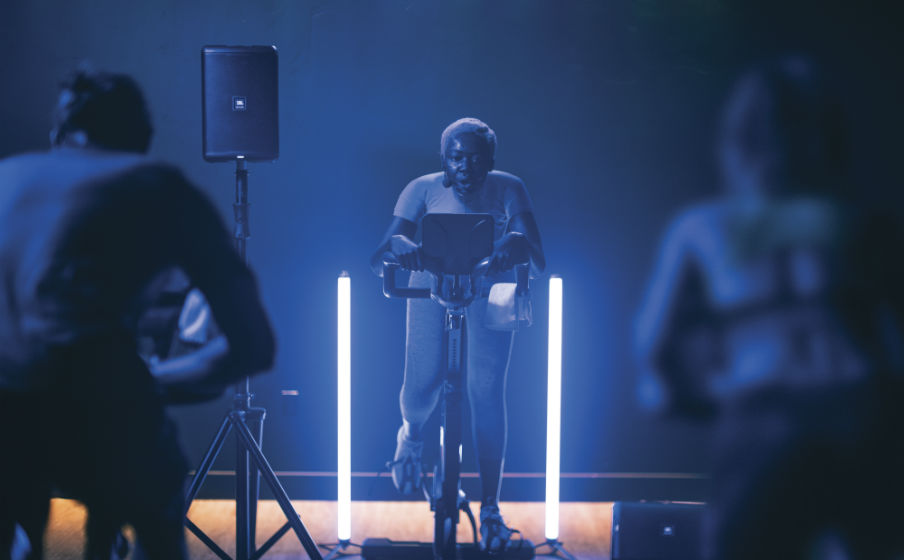 Long Lasting Battery - Up to 12 hrs
Play more set or teach more classes, confident in Eon One Compact's 12-hour max battery life.  Battery is easily swappable and can be charged while in use.
Total Control at Your Fingertips
The JBL EON ONE Compact Control app lets you sound your best in seconds by selecting and controlling effects and presents right from your phone or tablet.  Peer-to-peer Bluetooth gives you the ability to sync and control up to four EON ONE Compact units from one single source for music playback.
Complete Portability
With an ergonomic handle, ultra-lightweight of under 18lbs, and battery power you can be ready to rock out anytime, anywhere.
Complete Connectivity & Convenience
Two XLR/TRS Combo jacks with phantom power for condenser mics, on 1/4 inch hi-Z guitar input, 1/8" aux input and Bluetooth streaming.  Built-in headphone jack for rehearsal or set up.  Tablet stand with two high power USB ports for charging.  Plus 1/4 passthrough to connect other units.
Ducking Features
Lowers background music volume anytime you speak to ensure your audience hears every last word, loud and clear.

Robust and Reliable
100 hours of stress testing ensures that it'll perform flawlessly in real-world conditions.  The system is encased in a light, durable polypropylene shell that's rugged enough to handle your toughest gigs.
General Specifications

Bluetooth Yes
System Type Self-powered, two-way, 8" woofer, 1" tweeter
Sensitivity 112 dB SPL/V
Frequency Response 37.5 Hz – 20kHz
Battery Charge Time 2.5 hours with no signal, 6 hours with signal
Mixer 4 channels
Effects Reverb, delay, chorus
Bluetooth Audio streaming and full control
USB External charging
Battery Life Up to 12 hours / 6 hours @ max volume

Dimensions


Length 291 mm (11.46 in)
Width 255 mm (10.04 in)
Height 399 mm (15.71 in)
Net Weight 8 kg (17.63 lb)

What's in the box?


1 x EON ONE Compact Portable PA System
1 x Rechargeable Battery
1 x IEC Charging Cable
1 x Quickstart Guide
PA Powered Speaker Accessories