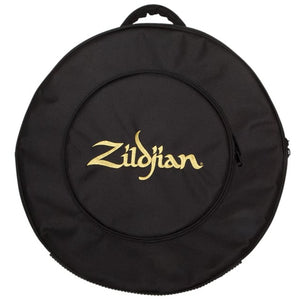 Streamlined 22" backpack cymbal bag features two new graduated cymbal dividers plus a cymbal protection system that is composed of rubber is built into the inside and outer bottom of the cymbal bag and military-grade backpack straps. The external cymbal pocket holds cymbals up to 14" in diameter.
Fits 22" cymbals
Depth 3-4 inches
Main Cymbal Compartment Capacity Holds 7-9 cymbals
HiHat Pocket Diameter Fits 14" cymbals
HiHat Pocket Depth 2 inches
HiHat Cymbal Compartment Capacity Hold 4-6 cymbals
Maximum Weight Capacity 45 lbs.