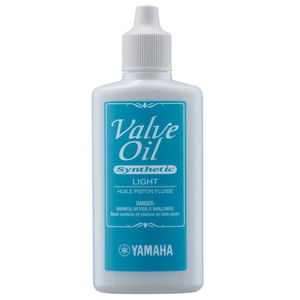 This oil is for instruments with very precise valve tolerances such as Yamaha's professional models, the Z series , the Xeno series ,and the Xeno Artist models. It is especially suited for players with very fast fingers.
This 100% synthetic oil coats pistons and the interior of valve casings for long-lasting lubrication and corrosion prevention. Fast response and smooth movement enhance valve action.
The oil comes in a child resistant container to prevent accidental ingestion. To open, push the cap down while turning counter-clockwise.