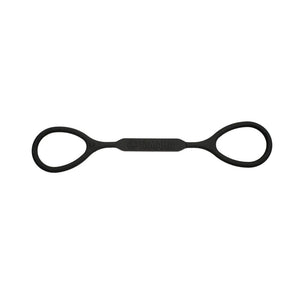 The Yamaha trumpet slide stopper is designed to prevent the 1st and 3rd slides from slipping while playing. The silicon rubber material is strong and durable, and won't damage your instrument's finish. In addition, it's springy and elastic, allowing you to use both slides during a performance with the stopper still attached.
How to use
・ Slide one end of the slide stopper over the first valve finger hook. Slide the other end over the third valve hook.
・ Make sure that the rings are secure so they don't come unhooked.
・ Wash with water as needed.
・ The slide stopper can also be used in other configurations as shown.