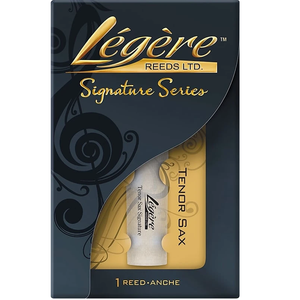 Using specially engineered and 'oriented' polypropylene to make both single and double reeds, Legere reeds offer a number of incredible benefits to players:
Legere Reeds never need to be soaked , as they instantly respond right out of the box.
Legere Reeds are unaffected by weather, temperature, or humidity so they are always consistent, working and sounding just as you expect.
Legere Reeds offer incredible longevity . Just one reed could last you for months at a time.