Description

Features

Specs
The Wide Rider's front cutaways allow unimpeded movement for your thighs, for drummers who prefer this style. The Wide-Rider is available with a durable PVC seat (HT530B), or a newly designed cloth top seat (HT530BC).

Wide Rider Seat -Cloth Top-
Our newly designed cloth top features a special fabric material that wicks away perspiration and prevents drummers from slipping while playing.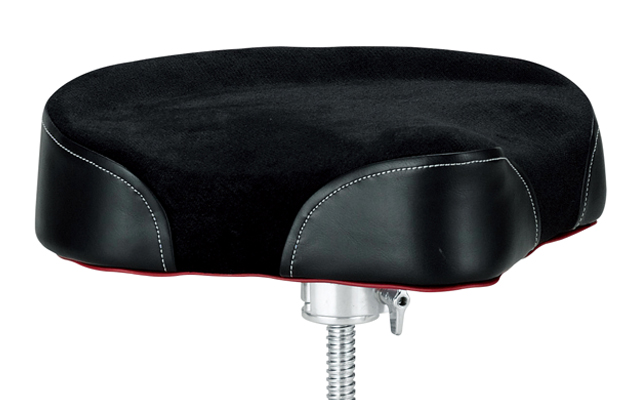 1st Chair Height Adjustment
1st Chair thrones offer the best of both worlds-the exact height adjustment of threaded rod thrones with the fast adjustment of T-bolted systems:

Loosen the bolt (A) and raise the threaded rod to the approximate desired height (it's not necessary to get the exact height at this point).
Screw the Height lock (B) down to the top of the nylon bushing.

If a minor adjustment is necessary, simply turn the Height lock or rotate the seat.

Tighten the bolt (A) firmly.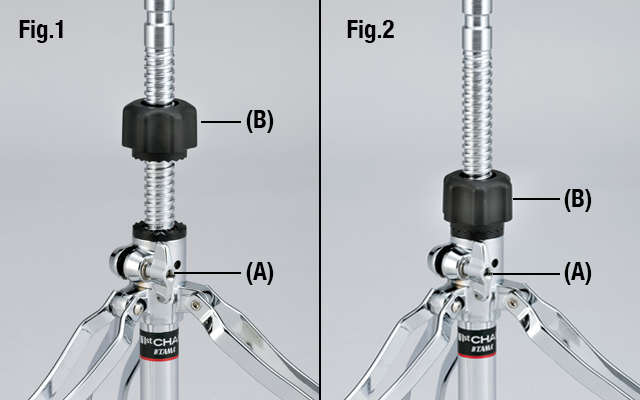 Super Stabilizer Design
By lowering the distance of the center throne pipe to the floor, a lower center of gravity was achieved. Additional stability improved by lengthening the tripod leg stabilizer bar and designing double-braced tripod legs that do not taper at the point they insert into the rubber feet.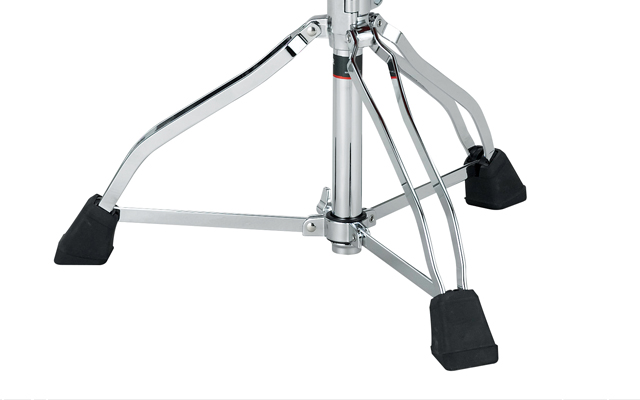 Rocklok
TAMA's "Rocklok" features a specially designed Nylon Bushing at the bottom of the throne's threaded rod that prevents side-to-side motion within the base.
This special feature provides exceptional durability and stability.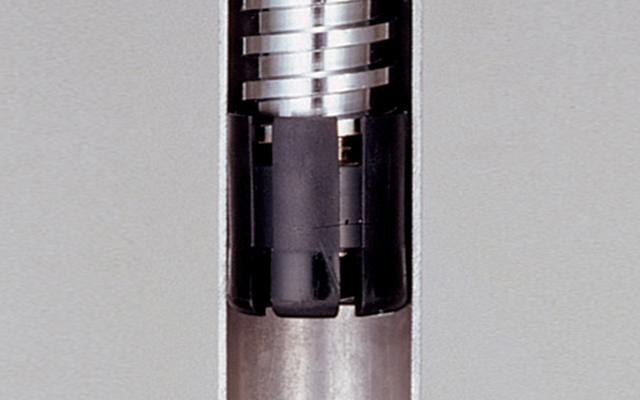 Oversized Rubber Feet
The extra-large rubber feet are 1.5 times larger than previous TAMA rubber feet to optimize stability.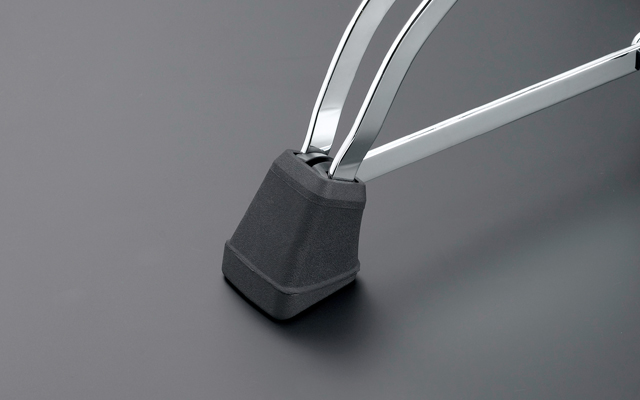 Foot Life
It's tough to imagine just how much weight and stress is on the rubber feet of your stand-until you see how often you have to keep replacing them. Not so with Foot Life. An innovative plastic leg attachment, Foot Life eliminates the wear and tear of metal to metal contact for longer foot life.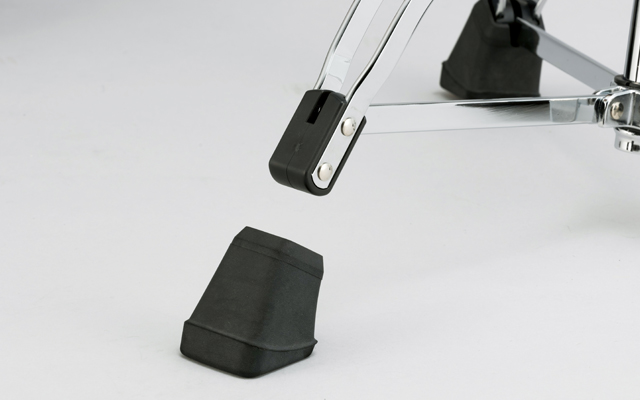 Weight: 6.0kg (13.3lbs)
Height Adjustment Range: 485mm - 640mm (19" - 25 3/16")