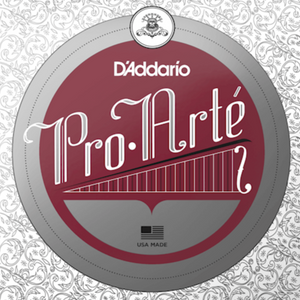 Pro-Arté synthetic core cello strings have a warm, mellow tone. They are less sensitive to humidity and temperature changes, and break in quickly. Pro-Arté strings are manufactured at a lower tension in order to maximize bow response, tonal blend, and playability. These cello strings are the perfect choice for players seeking a warm, dark tone.

Construction: Ball-end
Core Material: Synthetic Core
A sophisticated string at an accessible price
Comfortable, relaxed bow response
Minimally affected by climate and humidity changes
Bring out the warmth and richness of any instrument
All D'Addario strings are designed, engineered and manufactured in the USA.