Description

Features

Specs

Humidity Care
*These are stock photos. Actual color and pattern may vary.
The GS Mini Bass offers players a remarkably inviting small-scale acoustic bass that's compact, lightweight and ultra-comfortable on the hands. This year we bring a new model to the mix, featuring richly figured layered maple back and sides. Adding to the popular heritage of our GS Mini family, this four-string bass sibling is even more impressive for its ability to create natural-sounding bass notes despite a condensed 23-1/2-inch scale length — about 10 inches shorter than the scale length of a standard bass guitar.
Part of the magic is the custom nylon-core strings (with phosphor bronze wrap wire) developed with our friends at D'Addario exclusively for the bass (in fact, no other strings will work on it). Together with our patented dual-prong bridge pin design, the bass not only sounds great but also yields a slinky feel. And with the condensed fret spacing, playing bass is now physically easier on anyone's hands, from kids to bass newbies to seasoned bass players craving a couch-friendly option. It's an inspiring tool to have on hand for writing, recording demos, and jamming with friends. The bass comes equipped with our ES-B onboard electronics, along with a structured gig bag featuring adjustable backpack straps for easy portability.

*This guitar may come equipped with ES-2, ES-B, or ES-B(pre-2022) electonics. Please contact us before placing your order to inquire about availability.
GS Mini Shape
A scaled-down GS that's anything but small.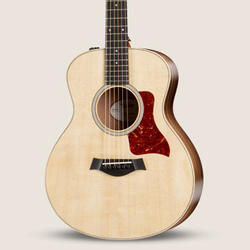 Sitka Spruce Top
The soundboard choice for most guitars, Sitka spruce produces a broad dynamic range and accommodates a versatile range of playing styles.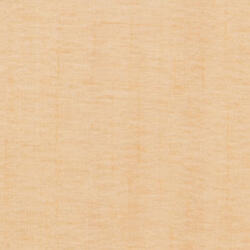 Layered Maple Body
Maple veneer is part of the resilient layered construction.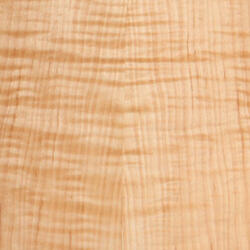 ES-B Electronics
This pickup/preamp combo includes a built-in digital chromatic tuner.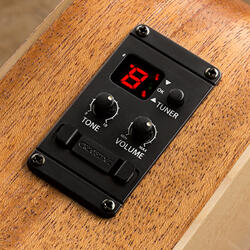 Non-cutaway
The clean, symmetrical look of a traditional acoustic guitar.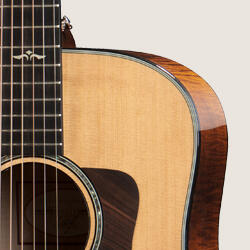 GS Mini with Relief Rout
Bracing
Highlights

Scale Length 23-1/2"
Nut & Saddle Nubone Nut/Micarta Saddle
Bracing GS Mini with Relief Rout
Truss Rod Cover Black Plastic
Pickguard Tortoise
Number of Frets 20
Tuners Die-Cast Chrome
Case Structured Gig Bag
Brand of Strings D'Addario Bass
Body Length 17 5/8"
Body Width 14 3/8"
Body Depth 4 7/16"

Body


Binding/Edge Treatment Black
Top Finish Varnish
Back Config Layered
Backstrap Finish None
Rosette Size Three Ring
Bridge Inlay None
Back/Side Finish Varnish
Armrest Binding None
Backstrap Wood None
Rosette Mat. Plastic
Stain/Sunburst None
Wedge None
Armrest no

Neck


Neck Width 1-11/16"
Fretboard Inlay 4mm Dot Italian Acrylic
Fretboard Binding/Edge Treatment None
Heel Cap Binding Black
Type of Neck Joint Scarf
Neck/Heel Hard Rock Maple
Fretboard Wood West African Crelicam Ebony
Neck Finish Varnish
Heel Length 3"

Peghead


Peghead Finish None
Peghead Binding None
Peghead Type Standard
Peghead Purfling None
Headstock Overlay Copafera
Peghead Inlay None
Peghead Logo Printed on Headstock Overlay

Other


Bridge Pins Black
Buttons Chrome
Fingerboard Ext None
Edge Trim None
Acoustic guitars and ukulele are made of wood, and wood is sensitive to changes in climate. Shifts in temperature or relative humidity can affect your instrument in multiple ways, some of which can lead to costly repairs if you're not careful. Solid woods in particular are especially prone to the effects of climate fluctuation. For example, extended exposure to low relative humidity (below 40% RH) can dry out the wood, causing it to shrink and run the risk of cracking. Similarly, excessive humidity can cause the wood to absorb moisture and swell, potentially causing other problems. Without adequate humidity control (especially in drier local climates), acoustic instruments can crack and their necks can warp, causing problems with fretting, intonation and playability.
So how do you prevent this kind of damage? Easy: by keeping your guitars and ukulele properly humidified (ideally between 40-60% RH). The easiest way to do this is by storing your instruments in a case with a case two-way humidifier inside. A two-way humidifier will slowly absorb or release moisture inside your case, maintaining humidity to help ensure your instrument doesn't suffer damage. Using a digital hygrometer can help you monitor humidity levels around your instrument.
Symptoms of a dry acoustic instrument:
Low action. Strings are very close to the fretboard.

Hump on the fretboard where the neck joins the body.

Sunken top across the soundboard between bridge and fingerboard.

The back of instrument looks very flat when it is dried out.

Sharp fret ends extend beyond the edge of the fretboard.

The plane of the neck angle on a dry instrument hits above the top of the bridge.
Symptoms of a wet acoustic instrument:
High action. Strings that are unusually high off the fretboard, making it difficult to play.

Unusually swollen top

Unusual warp on the top, back or both at the end-block

Improper neck angle. Sighting the neck to the bridge, the frets will appear to hit below the bridge.
Using patented technology, the D'Addario Two-Way Humidification System features disposable, moisture-filled packets with a breathable membrane that provides two-way humidity control, meaning it can either release or absorb moisture to consistently maintain a predetermined relative humidity (RH) level of 45-50 percent.
Music Nomad the leader in equipment care products, has developed an easy to use, no mess, and low maintenance Ukulele humidifier. The Humilele rests securely on top of the strings to safely and evenly hydrate your Ukulele to avoid these problems.
Final Notes on Humidity Control
To monitor the amount of humidity your instrument is receiving, we recommend the purchase of a digital hygrometer, a device that gauges and provides a read-out of humidity levels. It can be kept in the room where you store your instruments, or, better yet, in a central location inside the instrument case, preferably Velcro'd to the outside of the accessories compartment (facing the heel). The optimal range for your guitars and ukulele is 45-55% RH.