Description

Features

Specs

Bass Guitar Accessories

Inspection and Set-up
*These are stock photos. Actual color and pattern may vary.
Without a doubt, your instrument should reflect the dedication you place in your musicianship and creative endeavors. At a certain point, the word "boutique" comes to mind: Select-grade materials, neck-thru construction, and top quality components, all in a meticulously combined into a stunning pro-level instrument. But what about the upfront investment of such an instrument? That's where Ibanez comes in. Our ability to build small-shop quality, into inspiring yet affordable instruments, is showcased in droves with BTB series basses.
This Bass Guitar Does Not Come with a Bag or a Case
5pc Maple/Walnut neck with Graphite reinforcement rods
The 5pc Maple/Walnut neck provides tonal clarity and superior attack. The Graphite reinforcement rods provides massive sustain and excellent stability.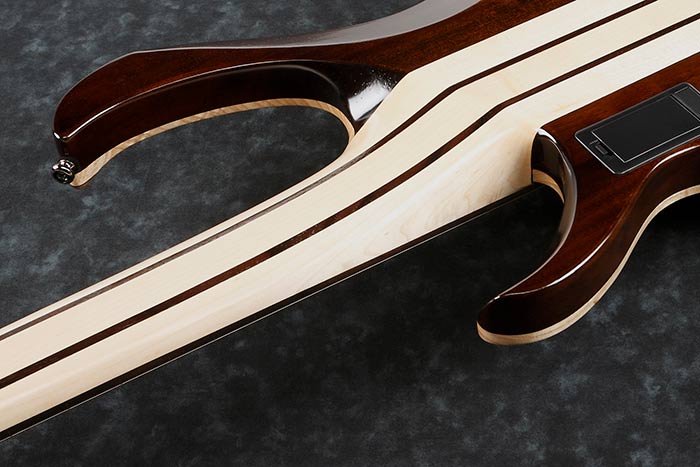 Rosewood fretboard
Rosewood provides a well-balanced solid tone with a focused mid range.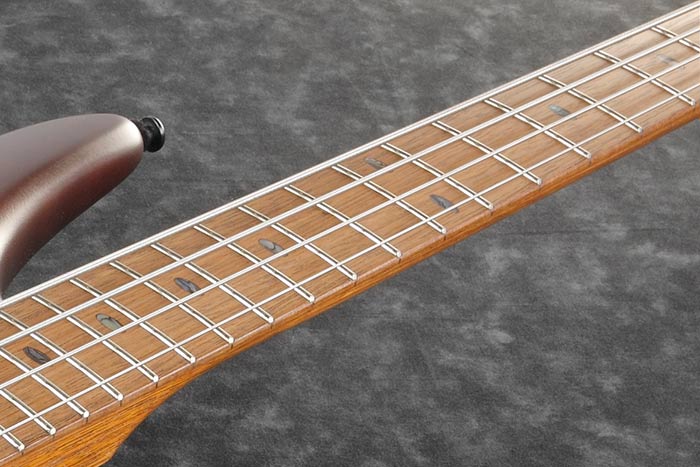 Ibanez Custom Electronics 3-band EQ w/Mid frequency switch
Ibanez Custom Electronics 3-band EQ is our latest refinement on the concept of simple, straightforward, no-nonsense EQ control. The Boost and Cut for the Mid Control are each centered on slightly different frequencies, an innovation that delivers a preset range of the most favorable bass tones.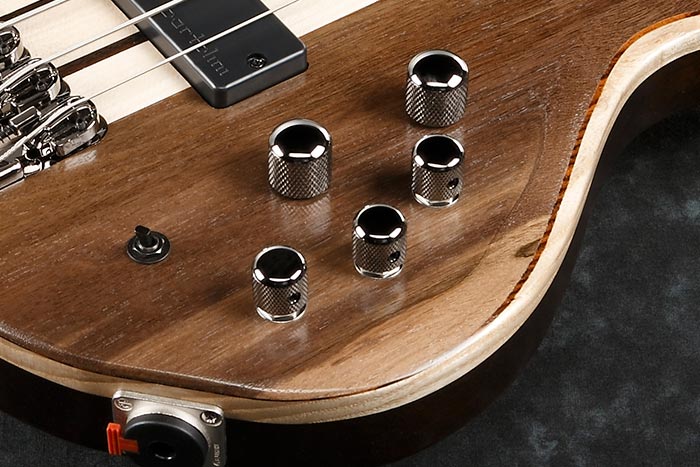 Bartolini BH2 pickups
The Bartolini® BH2 pickups provide a tight bottom-end, punchy mid-range, and smooth response. The dual-coil style configuration maximizes articulation and a long blade pole piece widens the magnetic field, providing balanced string-to-string pickup response.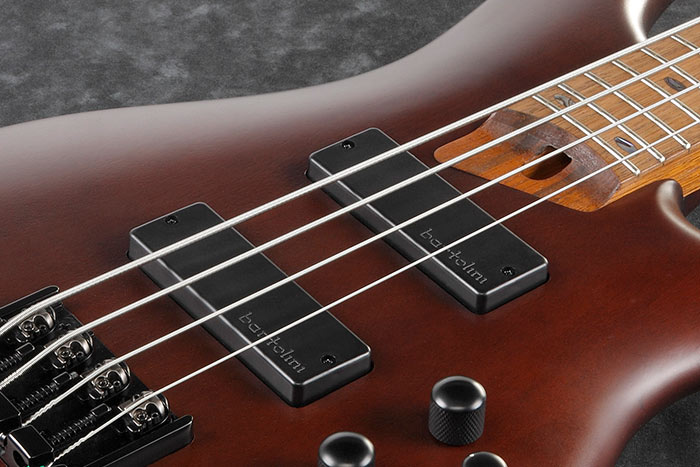 MR5 bridge
The Mono-Rail V is the ultimate bridge for bass string isolation. Each bridge is independently and securely locked down to the body for maximum vibration transfer without interference.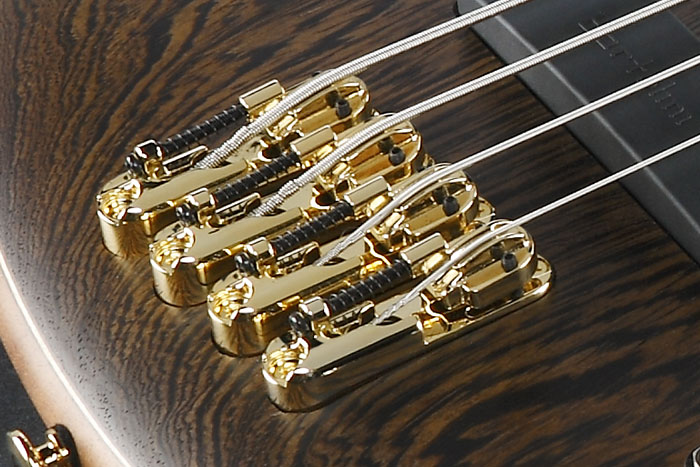 neck type BTB55pc Maple/Walnut w/Graphite reinforcement rodsNeck-through
top/back/body Flamed Maple topAsh/Okoume wing body
fretboard Rosewood fretboardAbalone dot inlay
fret Medium Stainless Steel frets
number of frets 24 (+ zero fret)
bridge MR5 bridge
string space 19mm
neck pickup Bartolini® BH2 neck pickupPassive
bridge pickup Bartolini® BH2 bridge pickupPassive
equaliser Ibanez Custom Electronics 3-band EQ w/ 3-way Mid frequency switch
factory tuning 1G,2D,3A,4E,5B
strings D'Addario® NYXL45130SL
string gauge .045/.065/.080/.100/.130
nut Plastic nut
hardware color Cosmo black
NECK DIMENSIONS

Scale : 889mm/35"
a : Width 47mm at NUT
b : Width 76mm at 24 (+ zero fret)F
c : Thickness 20mm at 1F
d : Thickness 22mm at 12F
Radius : 400mmR
*Not all cases fit all bass guitars. Please call our store if you are not sure. Some of these cases are for smaller sized bass guitars.
At Easy Music Center, we care for our instruments from the moment they arrive to when they ship to your door. All instruments are stored in a climate controlled environment and put through a 12-point inspection checklist before being shipped.
First, we check the finish of the instrument, carefully inspecting any blemishes on the surface. Next, we check the playability and setup by inspecting and adjusting the truss rod (if available), bridge, nut, and frets to manufacturer factory specifications. Any request made outside of manufacturer factory specifications can incur additional charges for parts and labor. If the instrument has electronics, we test all of the electronic components to make sure they are functioning properly.
After a thorough inspection, we then move on to maintenance. We start by lubricating any moving parts on the instrument, such as tuning machines. We then move on to cleaning and oiling the fretboard along with the frets.
Once maintenance is done, we stretch and tune the strings and play test the instrument. After this, we do a final inspection and clean/detail the instrument before packing it up for shipment.
We're excited to be a part of your instrument buying experience.