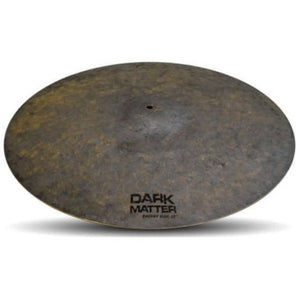 *These are stock photos.
Created out of our unrelenting need to explore sound, the Dark Matter line was released in 2010 and quickly sent the industry into a tailspin trying to catch up.
Dark Matter is created from our proprietary process where the cymbals are fired repeatedly. The extreme stresses from this action create changes to the cymbals on a molecular level, taking months of aging to mature and evolve. These cymbals continue to grow as they are broken in and played upon, becoming part of your own unique musical voice.
The big brother of the 22" Energy
Amazing bell
Intense articulation
Micro lathed by hand before refiring
Completely unlathed bell
Medium taper, gradual bridge