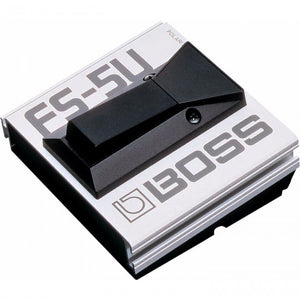 Description

Specs

Pedal Accessories
Roland/BOSS offers two types of sturdy metal footswitches for different applications. The FS-5U (silver) is a momentary "unlatch"-type footswitch, and the FS-5L (black) is a latch-type footswitch with an LED to indicate status. Both footswitches can be connected using ordinary guitar cables. Please consult your owner's manual for compatibility.
Connectors: 1/4" phone type
Power Supply (FS-5L only): Dry Batteries (R03/LR03(AAA) type) x 2
Width: 96 mm, 3-13/16 inches
Depth: 90 mm, 3-9/16 inches
Height: 43 mm, 1-3/4 inches
Weight: 240 g, 0 lbs. 9 oz.